It's so inspiring to see young people addressing the challenges and opportunities of designing cleaner, more sustainable products and technologies—nowhere more so than with the Biomimicry Student Design Challenge. Facilitated by the Biomimicry 3.8 Institute, the Challenge aims to promote the exploration of innovative, bio-inspired designs among college students. The challenge topic is announced in the fall, giving students nearly the entire school year to develop and test their designs.
The 2013-14 focuses on transportation, asking the question: "Can biomimicry help us address the deeper needs around transportation?" This year, the first place was a tie between a Canadian team from McGill University, with their "The Air Ballast Biomimetic Cargo Ship," and a team from Mexico's Universidad Autónoma de Yucatán for Mocan, a human-powered vehicle that can carry cargo.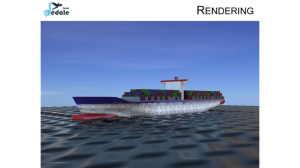 The Air Ballast Cargo Ship aims to deal with a serious problem that has not been given a lot of notice.  Ship's ballast often inadvertently transports invasive species to vulnerable ecosystems. By shifting from a water-based ballast system to an air ballast, based on fish's swim bladders, the design hopes to reduce or eliminate this source of invasive species.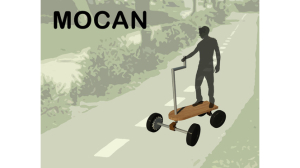 Designed to emulate the undulating motion mechanics of the millipede, the non-motorized Mocan is a strong, stable, environmentally friendly, way to move passengers or cargo quickly and easily.
Can't wait to see what next year's team comes up with!